Sunflower Gardens, an Alzheimer's Specialty Center first opened its doors in Fall 2015. Sunflower Gardens is a one-story building consisting of three neighborhoods connected by a common "town" area. Each neighborhood allows for a maximum of 16 residents to live.
The idea behind this concept is to provide the residents a feeling of being at home and engaging in regular day-to-day activities like grocery shopping, attending church, going to hair appointments, the movies, having a cold non-alcoholic beverage, among other activities.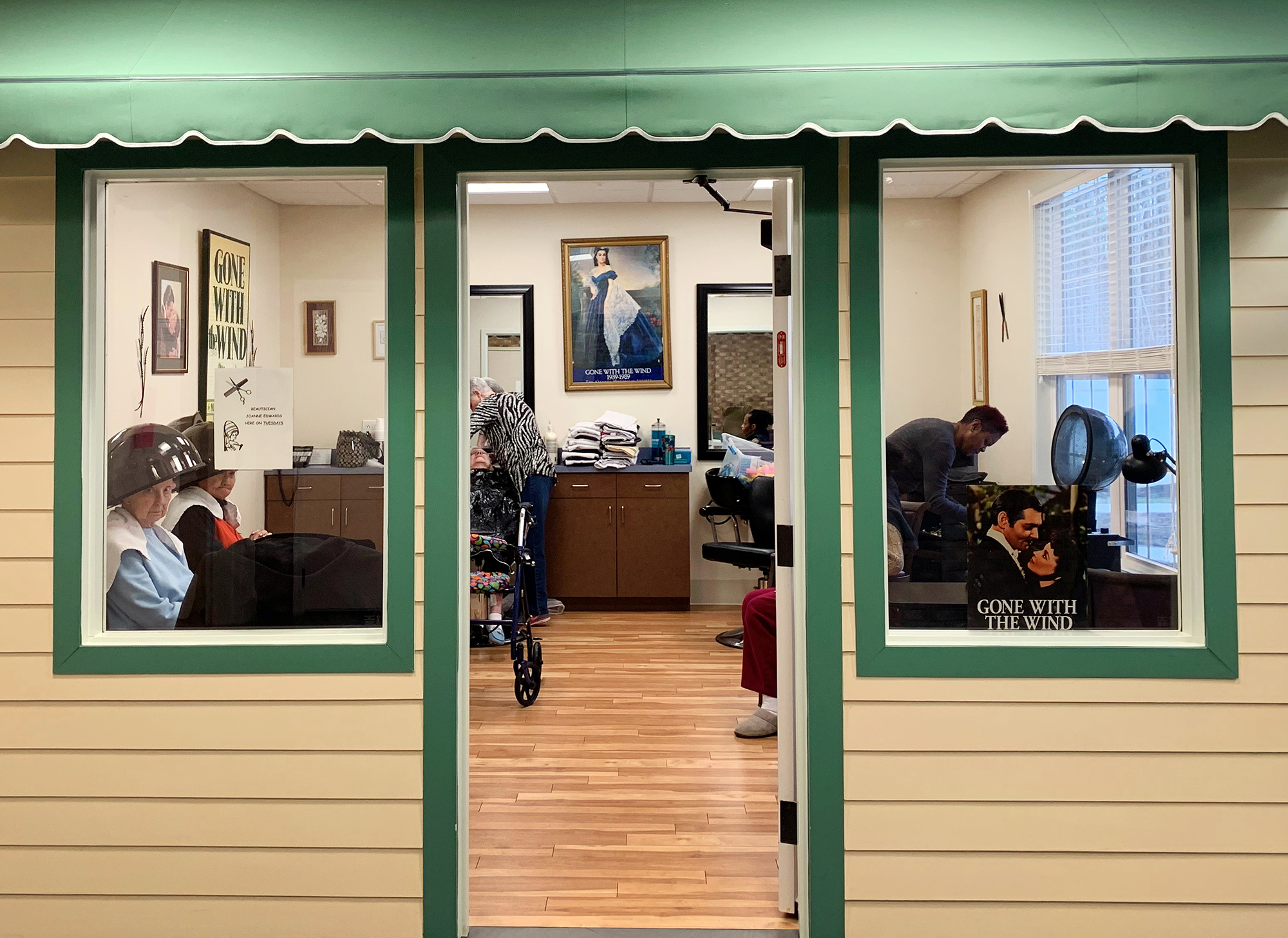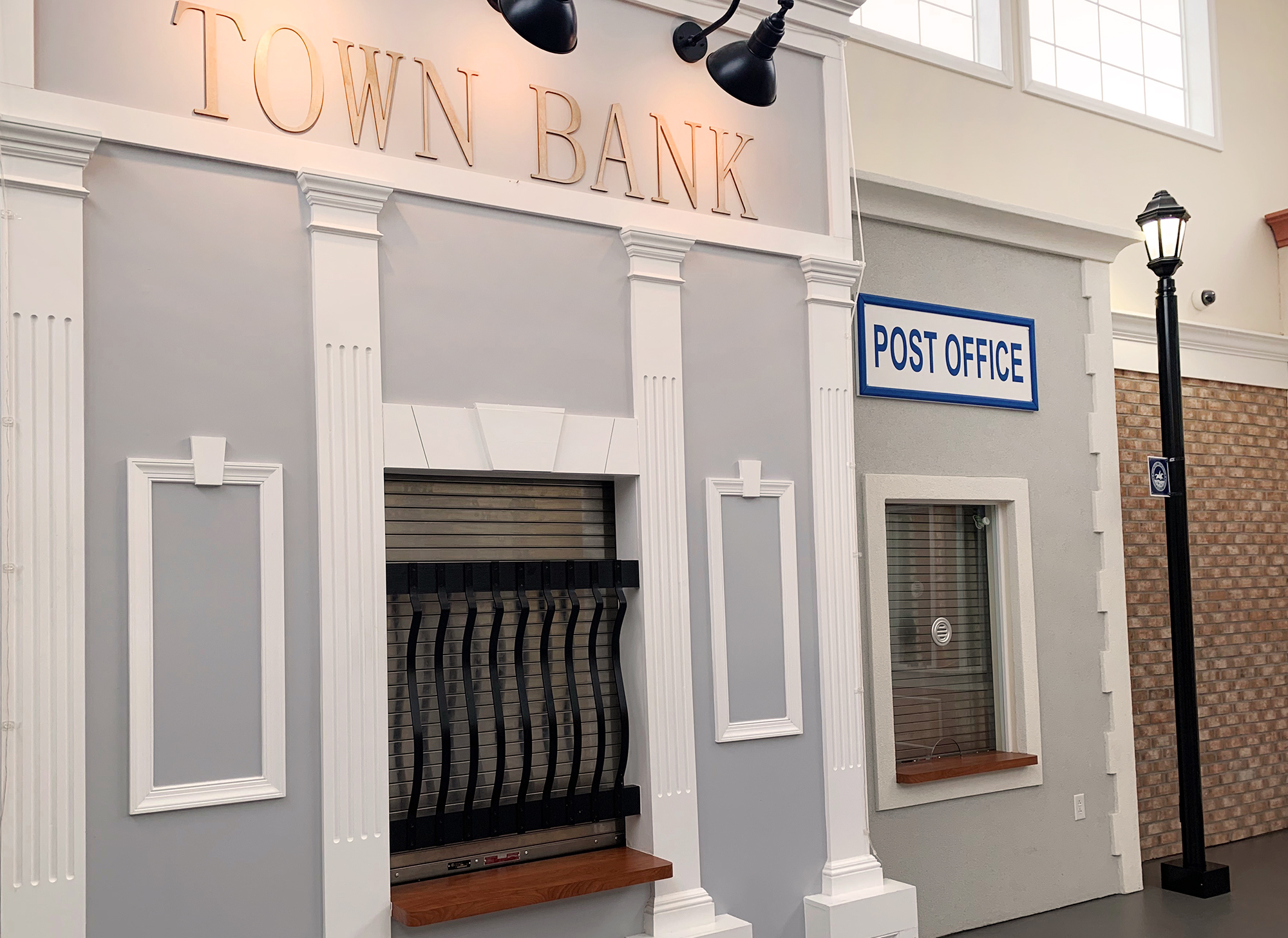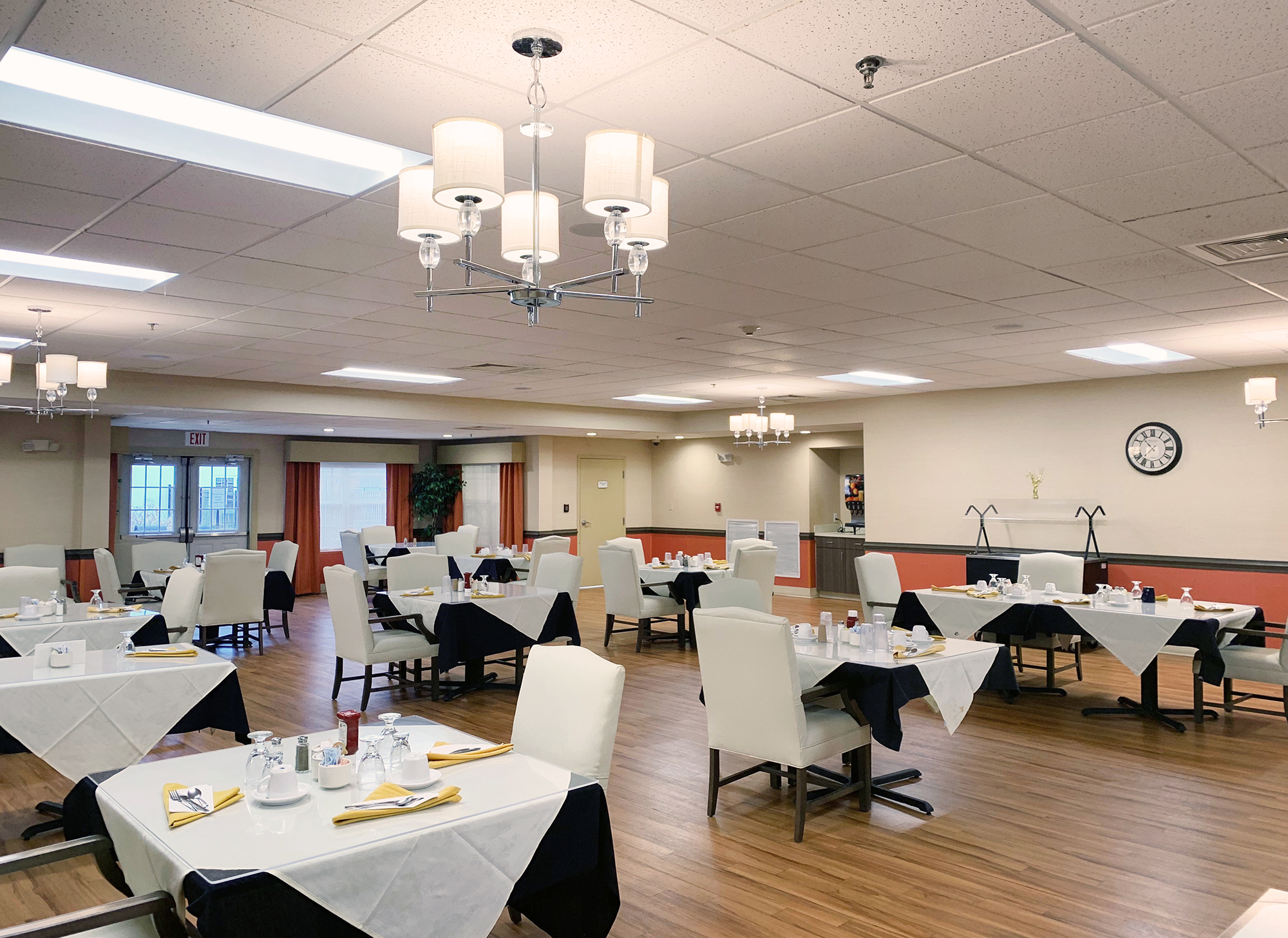 THE NEIGHBORHOOD
EACH NEIGHBORHOOD CONTAINS
TWO LIVING ROOM AREAS

SCREENED-IN, there is a porch off the dining room

FULL DINING ROOM, all meals are served restaurant style

CCTV SYSTEM

RESIDENTIAL KITCHEN, Switch-controlled power to microwave and oven. Residents may use side-by-side with staff.

AUTOMATIC LOCKING / UNLOCKING OF ACCESS, Control to outside walking areas. Card reader and keypad access control for exterior entry from walking areas for family members. Door alarms alerting staff via walkie talkies.

SPA ROOM, Therapeutic Whirlpool Bath

FREEDOM OF MOVEMENT, Among town including three enclosed outside walking areas including verandas
THE TOWN
NUMEROUS ACTIVITY AREAS WITH THE TOWN. THE TOWN INCLUDES:
PLANNED SOCIAL ACTIVITIES
INDEPENDENT ACTIVITIES

BANK

POST OFFICE

LIBRARY

TAVERN

PHARMACY CAFE

MARKET

CHAPEL

SNOEZELEN ROOM

BEAUTY SALON & BARBER SHOP
THE ROOM AMENITIES
CHOICE OF PRIVATE OR SEMI-PRIVATE ROOM

CABLE TELEVISION AVAILABLE AT NO CHARGE (TELEVISION NOT INCLUDED)

EMERGENCY CALL SYSTEM IN STUDIO AND BATHROOM

TELEPHONE READY STUDIOS (SERVICE NOT INCLUDED IN RENT)

INDIVIDUAL THERMOSTAT CONTROLLED HEAT AND AIR CONDITIONING

ADA BATHROOMS WITH NUMEROUS GRAB BARS AND WALK-IN SHOWER WITH BUILT-IN SHOWER BENCH AND HEAT LAMP

BUILT-IN NIGHT LIGHT IN RESTROOM ABOVE COMMODE

CONTRASTED COLORS IN BATHROOM FOR EASE IN FINDING COMMODE

EACH RESIDENT HAS HIS OR HER OWN MAILBOX LOCATED IN THE LOBBY. THE RESPONSIBLE PARTY WILL BE PROVIDED A KEY UPON ADMISSION TO CHECK THE MAIL
MEDICATIONS
Supervised medication administration for regular medications and residents with insulin-dependent diabetes.

Quarterly medication review by a pharmacist.
NUTRITIONAL NEEDS
Menus approved by Registered Dietician

Initial consultation of resident at move-in by Registered Dietician and quarterly review of nutritional needs.

Nutritional snacks available 24-hours per day
PHYSICAL CARE
Physical care needs are resident specific. Based on the care plan developed with the staff, Responsible Party, and therapy services, services will vary based on resident needs.
This will include: redirection, supervision, and/or physical assistance (i.e. dressing undressing, bathing, morning and evening care, escort needs to meals and activities, etc)

Incontinence support
HOUSEKEEPING
Daily housekeeping as needed.
Weekly washing of sheets and towels (additional fees may apply if in excess of once a week due to incontinence).
DAILY ACTIVITIES
Daily structured activities as well as the availability of independent activities.
DINING
Each neighborhood has its own dining room to avoid residents becoming overwhelmed during mealtime. All meals will be prepared in our main kitchen and transported to the neighborhood kitchen for serving. Residents may assist with keeping the meals hot under supervision of a staff member, as well as assisting in setting the dining room table, washing dishes, etc.
Upon completion of the meal and resident assistance with washing dishes (if the resident has interest), all dishes will be returned to the main kitchen for cleaning per health code.
ADDITIONAL SERVICES
Therapy Services provided by an outside vendor of Responsible Party choice: Physical, Occupational, Speech, Psychological
Wheelchair accessible van

Monthly Health Status Reviews

30-minute Room Checks during wake hours

One-hour Room Checks during night hours

Primary care physician on-site daily Monday-Friday during a scheduled time.

Pulmonologist on-site based on resident needs.
TRANSITIONAL & RESPITE SERVICES
We understand that sometimes those caring for a loved one at home can be quite exhausting. Sunflower Gardens offers traditional and respite services for those residents that are recently discharged from the hospital but not quite ready to go home and respite services for those at home caregivers that need some alone time.
TRANSITIONAL SERVICES
Transitional services are generally 30-90 days depending on therapeutic needs. Transitional services are charged by the month and respite services are charged by the hour, day, or an entire monthly fee.
RESPITE SERVICES
Respite services can be from three-hours to 30-days depending on the caregiver's needs. The management at Sunflower Gardens will always try to make the choice the most economical for the resident and/or family member.
TRANSPORTATION
Transportation services to physician appointments are offered for a fee.
A flat rate fee is charged if traveling within the Tri-Cities area. Any appointment outside of the Tri-Cities will be charged a flat fee in addition to mileage to and from the appointment once outside of the Tri-Cities.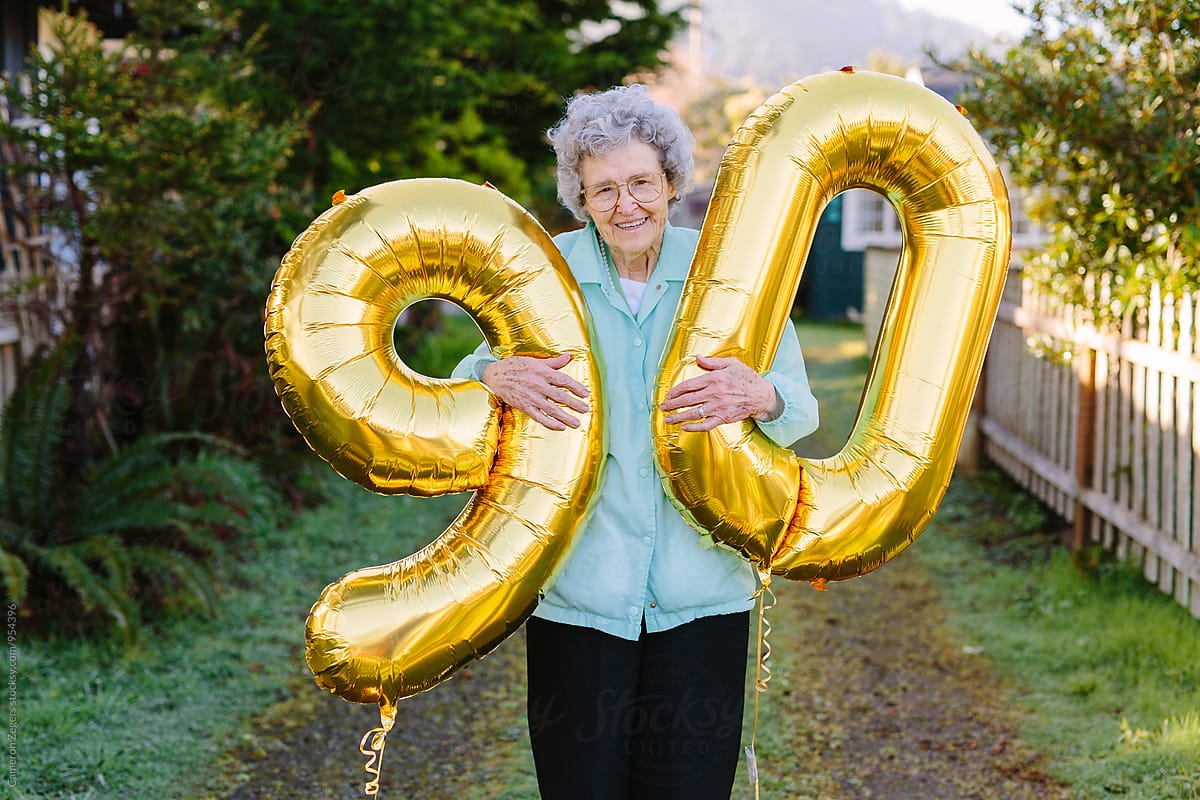 Request Info
If you would like to receive written material about Sunflower Gardens you may complete the form below or call the Director of Marketing at (804) 458-5830 9:00AM – 5.00PM, Monday through Friday.
Request for information through this page is for prospective family members only.
Requests for employment should be made by telephone directly to the facility. (804) 452-5000